Volleyball-tournament
Every year – usually at the end of the year in November or December – we organize a volleyball tournament. Together with your fellow students, assistants or even lecturers, you can compete against each other!
This is an excellent opportunity to meet outside the university. This is a fun tournament, but there is a cup and a small prize for the winners of course!
So, get a team together and be there!
Pictures of Beachvolleyball 2023
In 2023, our volleyball tournament was held in beach volleyball format for the first time🏐.
The 10 teams put up a tough fight for the trophy, but in the end, the best three teams were able to prove themselves. Third place went to the Bieraten, second place went to the BEE(P)R team and the winners of this year's tournament are Pritsch Perfect. We would like to congratulate and thank all of this year's participants.
We are already looking forward to next time.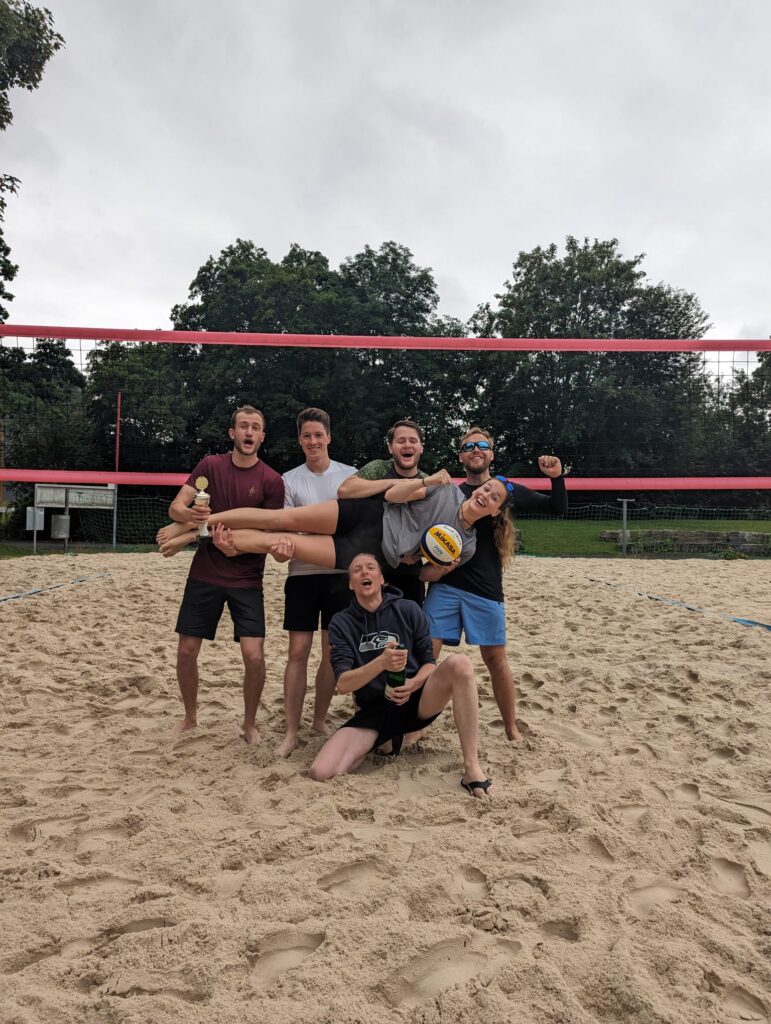 Volleyball tournament 2023
For once, the 2023 volleyball tournament will take place in the summer. On 01.07.2023, you and your team can compete in beach volleyball. The registration deadline is 24.06.2023. Simply send the completed registration form to fachschaft@chemie.uni-goettingen.de.
Registration form
Volleyball tournament 2019 pictures
Here are some impressions from the Volleyball Tournament 2019 🙂 Thanks to all for the smooth running and the nice game day! We hope you will join us again next year and of course congratulations to all the winners!!! 😀