Punch Party
Of course…the punch party. This is the annual Christmas party, you should not miss out on!
All you need to do is bring your own cup, and we will provide the mulled wine for a small price. Also if your cup is unusual or imaginative enough, you can win a small price.
Every December we meet for this in the foyer in front of MN 27. This means, socialising, having fun and celebrating with christmassy music and drinks.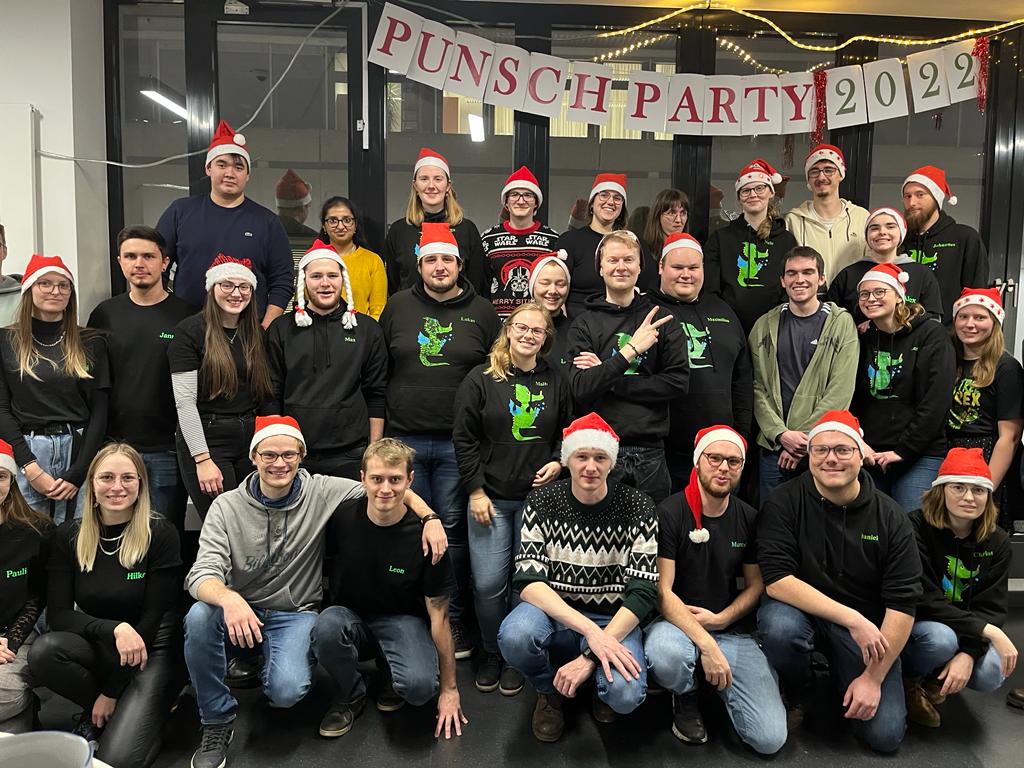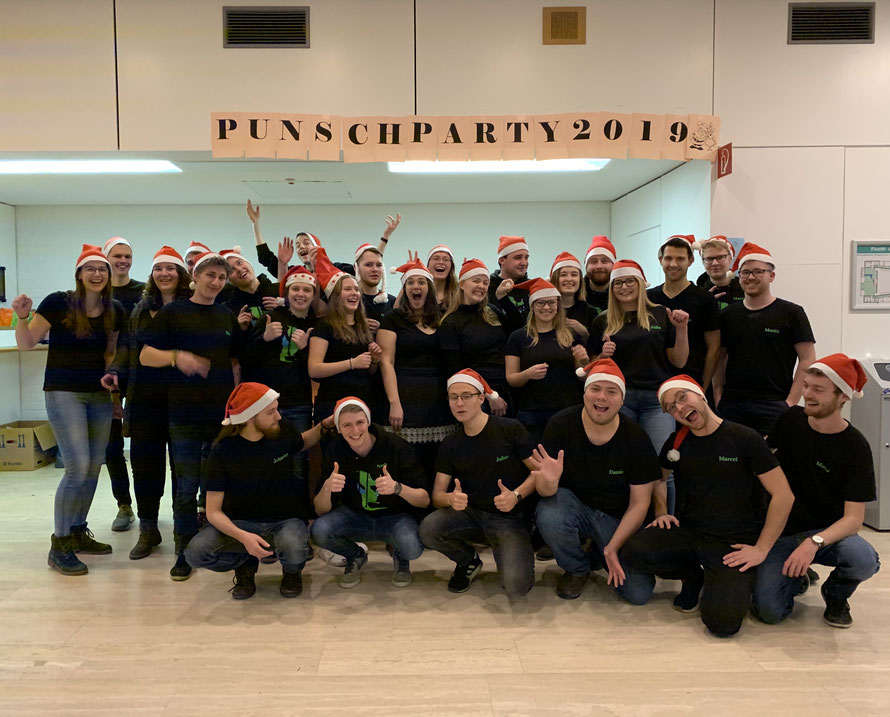 Impressions 2019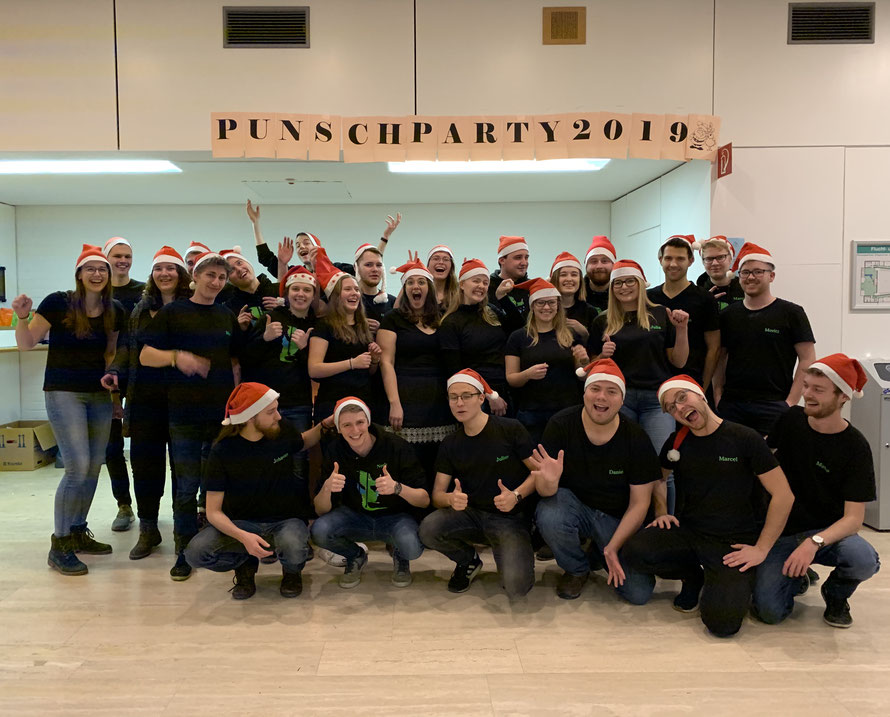 Impressions 2018